Bay Area Disc Jockey for All Types of Events !

Bay Area Disc Jockey San Francisco Wedding DJs and Events, CA – Be Sure And Choose The Professionals! your special event coming up
Professional Events Disc Jockeys & Photo Booth, CA.
Welcome to the Bay Area Disc Jockeys Production website. On our site you will find useful information to help you prepare for your special occasion. We hope that our website will be helpful in answering any questions you may have regarding entertainment for your wedding, school dance, party or special event.
San Francisco Wedding DJ, Birthday, Corporate, School DJ All Events.
Christopher Webb is well known Bay Area DJ throughout the event industry for his dedication to providing a very high-end,client-focused D.J service. With an absolutely crystalline sound system from his top of the line DJ mixers and equipment, an immense music library that is deep and focused in almost any genre imaginable, club-honed mixing skills and smooth, dynamic MC abilities "with a light touch", it is no wonder that Chris is one of the most recommended Bay Area DJs by other service providers and banquet managers to their clientele."
Specializing in Weddings, Bar Mitzvah, Reunion, Anniversary, Quince, Private Events, & more!
When it comes time for planning your event, Chris personally ensures that all details are addressed in advance so that you can relax and enjoy your party, knowing that your event will reflect and represent you, and that your guests will be well taken care of.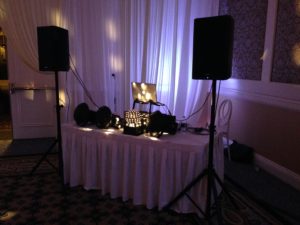 You will receive free … info. Are you Looking for a bay area djs – click on contact below. Serving San Francisco Bay Area Wedding DJ. The Professionals for a Memorable wedding.
Booking.
Once a customer decides that San Francisco Bay Area Disc Jockey  is the premier DJ service, all we need is a completed contract and a non-refundable retainer fee. That's it!  We will follow up with phone calls and you can make appointments at your convenience to discuss any other details. About one month before your event, we will set up an appointment to discuss details of the reception. We'll find out exactly what you want and expect, as well as what you don't want.